For many people in developing countries surgical procedures are an unaffordable luxury. Poor health creates a ripple effect, bleeding into other spheres of life and limiting individuals' capabilities. As a result, the limited availability and lack of access to surgical procedures throughout India prevent many from realizing their full social and economic potential. Appropriate, quality surgeries can begin to amend the physical conditions that create barriers to wellbeing in so many facets of life. CRHP aims to bridge the gaps that currently exist in healthcare services throughout rural Maharashtra, and Surgical Camps are a critical element of these efforts. In a collaborative effort to bring entirely free and life-changing surgeries to the poorest of the poor here in Maharashtra, visiting surgical teams from Canada, Australia, Switzerland, and Italy work with our hospital staff and Village Health Workers to provide care to many throughout our area. Our team of surgeons has been working to serve patients with various disabilities including club feet, burn contractures, foot and hand deformities, tongue ties, and cleft lip and palates.





All surgeries are conducted at CRHP's Julia Hospital, located on our campus in Jamkhed, Ahmednagar District, Maharashtra. So far, CRHP has hosted 4 Surgical Camps with support from our partners. During these camps, 190 patients have received free surgeries. In the next year, we have planned Surgical Camps in October 2017, December 2017, February 2018, and March 2018, during which we aim to provide free surgeries to another 200 patients. As we plan for our current patients' next surgeries and register new patients for our upcoming camps, it has become even more clear how essential these services are.

​

While the surgeons and their teams cover their own costs, CRHP still needs to raise funds to cover the following expenses: medicines, surgical supplies, anesthesia supplies, pre and post operative care, sterilization costs, electricity, food, staff salaries, security and cleaning costs for the hospital, hospital gowns, bedsheets, and scrubs.
​
Powered by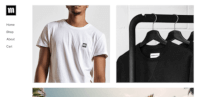 Create your own unique website with customizable templates.