---
Rameshwar Bapu
Rameshwar was born with a cleft lip and palate. He had his first surgery when he was only 6 months old and had his second surgery when he was one year old. He used to struggle to speak and eat and was sometimes even teased by his classmates. His mother, Raju, spoke of how shy Rameshwar used to be and the frustrations they faced trying to see a doctor in Pune. Once a month they would make the trip to the hospital in Pune seeking treatment, and every month the doctor would tell them to wait and return the following month. Their frustrations ended when they found an ad for the CRHP surgical camp in the newspaper. During the surgical camp, Rameshwar had surgery on his lip, and he will return for surgery on his protruding teeth and the hole in his palate at one of our future surgical camps.

Rameshwar is now 14 years old, and his smile lights up the room. When asked if he felt better and happier, he smiled, looked at his mother, who beamed with pride, and said he has become so much more outgoing and is now in 8th standard. Daily life has become easier for him, and he will continue to improve after his upcoming surgeries. When asked his favorite class in school he smiled and said that he just loves to play, like all the other boys.
---
Geeta Pawar
Over a year ago, Geeta had a particularly harsh quarrel with her husband, which resulted in her tragically burning herself. Geeta was rushed to a private doctor and then transferred to a government hospital where she spent five days in recovery before returning home to her village. Geeta's parents then took her to a private hospital where she remained for the next two months. Throughout her time at the hospital, Geeta's mother, father, and husband were ever present. While recovering at the hospital, Geeta met a CRHP Village Health Worker, Shobha Pawar. Shobha encouraged Geeta to come to CRHP's next surgical camp to receive treatment for the burn contractures on her neck and chest. With her husband patiently waiting outside, Geeta underwent her first surgery at Julia Hospital to help ameliorate the contractures that had so severely limited the mobility of her jaw and neck. Before receiving treatment at CRHP, Geeta felt exceptionally depressed. However, after her last surgery and having seen the improvement as she heals, Geeta has begun to feel a new hope. This experience has made Geeta's family realize the severity of her distress, and her husband has become much more supportive of her as she undergoes the healing process. Geeta says that life with her husband and children has been improving since this incident. Geeta is looking forward to surgery in an upcoming camp to release contractures on her arms which would allow her to lift and carry as before.
---
Gokal Hazare
One year ago, Gokul rushed into a neighbor's burning house to try to save his friend's wife from the flames that engulfed the house. Unfortunately, the woman died, and Gokul was rushed to the hospital, where he spent a month receiving treatment for the severe burns that covered his left arm. Before the accident, Gokul made his living driving a tractor to level land, but he could no longer hold the wheel with his injured hand. Gokul heard about CRHP's surgical camps from a television ad, and his neighbors encouraged him to get treatment. Since his first surgery, he can now drive short distances, and he says that both he and his wife are very happy he can work again. Though he feels some pain in the evenings after working all day, he is glad to bring in money for his wife, son, and daughter. Gokul proudly told his shocked neighbors that he paid nothing for surgery, and he is bringing his nephew to the next camp, where they will both receive surgery. Gokul will receive at least one more surgery to help alleviate some of the pain that has developed and additional contractures on his hand and arms. For now, he is continuing to do physiotherapy exercises to regain the most movement possible. Gokul now advocates for suicide prevention throughout his community; he has seen firsthand how harmful self immolation can be not only for women who are suffering but also for their communities.
Powered by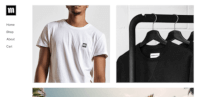 Create your own unique website with customizable templates.