---
Avi
Seven-year-old Avi was born with clubbed feet. Before he came to CRHP, his parents took him to doctors in Pune and Ahmednagar, but because he has a hole in his heart, surgery was too difficult and expensive. His parents were told the surgery would cost 35.000 rupees ($550) per foot, which was more than they could afford.

Despite his heart condition, the very skilled surgeons from Switzerland and Australia who perform the surgeries during our camps, found they would be able to help Avi. So far, Avi has received surgery on one foot, and the family thinks his foot looks great! His second foot will be operated on during the next surgical camp. Avi's family is very grateful to the surgical team and for the opportunities their son will have now, because of his surgery.

*Avi's name in this story has been changed to protect his privacy.
---
Navya
​Navya, a happy 6-year-old girl, was born prematurely, at 7 months. She had to spend several weeks in an incubator in the ICU but, luckily, was healthy. However, she was born with an extra toe.

Many people in the villages consider extra digits to bring luck to a person, so the family was often told to keep the extra toe. Yet, the toe did cause problems for Navya. She couldn't wear sandals, the typical footwear here in the villages, and her family worried about her marriage prospects. Because of these issues, the family wanted to take her to a doctor, but as they are very poor they never were able to.

Navya received free surgery at CRHP's surgical camp in December, 2017. She stayed in the hospital for 15 days to avoid possible infection in her home or village. Her grandmother stayed by her side the entire time. Having her sixth toe removed will prevent many possible problems in Navya's future, so her family is very thankful.

*Navya's name in this story has been changed to protect her privacy.
---
Surekha
​Accompanied by her parents, 12-year-old Surekha, who is in 6th grade, had to travel for several hours to get from her hometown to CRHP's hospital for the surgical camp. Six years ago, when Surekha was 6 years old, she experienced a very painful accident. She was at a neighbor's house where they were getting ready for the marriage of Surekha's uncle. The neighbor was cooking, and Surekha tripped over a pot of boiling oil, causing her to badly burn her hand and forearm. Her family immediately took her to the Government Hospital in Jamkhed, where she was admitted for 10 days. Upon release from the hospital, the doctors gave her instructions for exercises, but because the wound was very painful and often bled, she could not complete the treatment. Unfortunately, she never regained full use of her hand.

The injury caused Surekha's parents a lot of worry about their daughter's future, and the burns made it difficult for Surekha to write, thereby hindering her education. Her parents also worried about her marriage prospects.

Then, in December of 2017, the family came across a pamphlet advertising CRHP's surgical camp and decided to come to the hospital for a consultation. Very quickly after arriving to the hospital, she was approved for surgery. On December 5, Surekha had a procedure that would release the burn contractures she had due to her accident. Now, 2 months later, Surekha is very happy with the results: she doesn't have pain anymore and no longer has trouble writing.

*Surekha's name in this story has been changed to protect her privacy.
---
Sai
Sai, a cheerful 9-year-old boy, was born with two extra digits on one foot and three webbed toes on the other. After his birth, his family did not immediately tell his mother about the deformity. She only found out several days later and became very discouraged. Sai's sister had had a similar problem and when she was 9 years old, had surgery in Pune. The surgery had cost 40.000 rupees ($600), which was very expensive for the family. They would not be able to afford another surgery for Sai. His mother worried about his future and the obstacles he would face: would he be able to wear shoes, to walk, would he face social problems or financial challenges?

Before they came to CRHP, the family had tried many other places. They had been to other surgical camps, but each time the doctors simply referred him to hospitals in Ahmednagar, a bigger city near Jamkhed. In these hospitals, the family was always advised to wait and come back at a later date to review the possibility of surgery. Surgery did not happen, though. Still, Sai often had to go to the hospital, especially during the cold season, when his feet would often become very painful.

Sai's mother found out about CRHP's surgical camps through her brother-in-law who called CRHP to inform about the possibility of surgery for Sai. After the surgery, Sai's mother says she cried tears of joy. She is very happy that his feet are ok now. He now has a brighter future ahead of him with more possibilities than before. She is also very grateful to the visiting team of surgeons who operated on Sai's feet. She will never be able to return the favor, she says.

After Sai was discharged from the hospital, relatives and neighbors visited the family and brought fruit, sweets and nutritious foods such as dates and coconuts for Sai. His mother says she informed the visitors about CRHP's surgical camps, in case any of them need surgery but have not been able to receive treatment anywhere else.

*Sai's name in this story has been changed to protect his privacy.
---
Arjun
Arjun is a lively 3-year-old boy with a contagious smile. He was born with a clubbed right hand, and his birth weight was extremely low. After seeing her son, Arjun's mother was very sad and began to question why this would happen to her little boy. Arjun's family lived with the constant anxiety and worry about his future life. Each day, they have watched him struggle to eat, dress himself, and play. Arjun's father explained that Arjun was only able to eat with two fingers, like scissors, and it was very difficult to watch his son struggle.

Future plans seemed bleak due to the fear of his inability to find work and find a wife. Luckily, Arjun has not been a victim of teasing or bullying from his friends yet, however his parents worried that it would become more difficult for him as he grows older. At 1-year-old, Arjun's parents were told about a hospital in Loni that could perform a surgery that would fix his arm, however the hospital refused surgery due to his anemia. Arjun's family is very poor and his mother explained that paying for a surgery would be impossible for them. A social worker, named Ram, gave information to Arjun's family about CRHP's surgical camps, and they decided to attend a diagnostic camp to see if Arjun was fit for surgery. After being deemed fit for surgery, there was a new hope within the family that Arjun could have a normal life.

​Now, after surgery, his parents express the freedom they feel from all of their previous worries. Arjun's parents explained that prior to the surgery it was difficult to look at their son, however, now, they are able to see the results of the surgery and the improvement in Arjun's quality of life. Arjun is very proud to show off the movement in his fingers and is constantly admiring his newly straightened arm and hand.

*Arjun's name in this story has been changed to protect his privacy.
---
Pooja
At birth, Pooja's parents were faced with the reality that their daughter had additional digits on both hands and feet. Immediately, there was a fear over the family on how Pooja would be treated in the future. When word spread throughout the village, Pooja's family was hit with a mix of opinions amongst friends and family regarding the necessity of removing the additional digits. Some explained that she was lucky and others expressed their concern on her ability to find a husband. Regardless of the opinions, Pooja's parents decided to keep her extra digits because they were unable to afford surgery.

Pooja explained that going to school was very difficult because the children would tease her every day. Wearing sandals was nerve-racking because her extra toes would stick off the side and she felt like everybody was staring. Pooja constantly questioned why this would happen to her? Ultimately, Pooja wanted to have the surgery and this past October Pooja was able to have her additional digits removed.

The family is very pleased by the results of the surgery and Pooja's older sister has been extremely helpful in her recovery. The first time Pooja saw her hands and feet she was elated and started to laugh. Pooja explained that this was a visible deformity and now she feels more confident to be around others. Without CRHP's free surgeries, Pooja's family could not afford to pay any hospital fees and they are grateful for this opportunity. Now, at 13-years-old, Pooja finally feels comfortable showing her hands and feet in public and is looking forward to returning to school.

*Pooja's name in this story has been changed at her family's request to protect her privacy.

---
Shivani
Shivani is a lively 5-year-old girl who experienced an extremely painful accident. About 2 years ago, Shivani was playing inside the family home and looking over the shrine that the family had prepared. It was evening, and Shivani reached too close to a lamp, causing her cloths to catch on fire. Shivani tried to blow it out, but this only made the flames worse. Her dress began sticking to her body. Both of Shivani's parents were outside and could hear her shouting in the house. Shivani's father ran inside and tried to pat the fire down, but this caused his own fingers to burn. A bucket of water was poured on top of Shivani and the flames were out, however the family could see the damage. In a rush, Shivani's mother tried to get her scorched clothes off with scissors, however they were already stuck to Shivani's skin. Her parents knew that she needed medical care immediately, so the family began the 1-hour car ride to the nearest hospital.

Due to her critical condition, the hospital did not feel confident treating Shivani. They gave Shivani some ointment and referred her to another hospital even further away. Shivani's mother, father, and uncle desperately drove around searching for a hospital that would care for Shivani. They finally found a private hospital that would be willing to treat Shivani if the family could pay 5,000 rupees ($85) in advance, which they did. After three weeks, Shivani's medical costs rose to 60,000 rupees ($1000), and her family decided to discharge her because they could do much of the medical care at home. They were forced to borrow money from a local money lender with very high interest rates to pay the bills. They are still paying off the debt today.

Shivani's family turned to herbal medicine to help her recover. They cleaned her wounds and applied coconut oil and tree bark powder to her burns. Her burns slowly began to heal. However, Shivani was left with keloids all over her arm and torso. The family was concerned about Shivani finding a husband in the future with such unsightly scars. Her preschool teacher even suggested that Shivani wear long sleeves to school to prevent teasing from other children. Her parents desperately searched for a solution. Their low socioeconomic status and their crushing debt limited their options for helping their daughter. They learned about CRHP's free surgical camp through a billboard at a bus stop. With the help of CRHP and the visiting surgical team, the keloids on Shivani's arm were removed. Shivani is no longer embarrassed and feels more confident at school. The family is thankful for CRHP's free surgery because they would be unable to afford expensive surgical costs at other hospitals. Shivani is on track for a full recovery and is excited to admire the final results of the surgery.

*Shivani's name in this story has been changed at her family's request to protect her privacy.


---
Chhabu Bhosale
Chhabu is a husband and father of three who previously worked as an electrician to support his family. Chhabu's occupational options were extremely limited because his family was only able to send him to school until second grade. While doing electrical work on a rural farm, Chhabu was severely electrocuted; there had been a mistake at the electrical sub-station, and the electrical grid in that area had not in fact been turned off. When Chhabu climbed the pole to repair the powerlines, he was electrocuted as soon as he began his work and fell from the top of the pole.

Chhabu's injuries were severe, and the farmer whose land he had been working on rushed him to a private hospital that then transferred him to a larger facility in Ahmednagar, the nearest city. Chhabu's wife had been working as a laborer far from their home at the time of the accident, and Chhabu was unconscious for two days following the accident leaving his family without answers, extremely concerned about his whereabouts and wellbeing. Upon being admitted Chhabu was given a blood transfusion and told that his prospects were grim. Given the extent of his injuries, the doctor told him that he would likely die within two days. Chhabu was in the hospital for 14 days after his accident and was paying a fee of 50,000 rupees ($833) per day for his treatment.

Chhabu was alive, but his condition was not improving. The hospital sent him to a different private doctor who turned him away, asking, "why have you brought this dead body here?" Chhabu's relatives remained committed to his care and managed to bring him to a hospital in Pune, an even larger city. This hospital was more qualified and compassionate than the previous doctors has been. Chhabu's left hand was amputated, but the social workers there helped to support him and his family over the course of the six months that he was admitted in the hospital there.

After having trained his wife to do safe dressing changes at home, Chhabu was finally discharged from the hospital with a month's worth of medications. With one hand amputated and the other severely damaged, Chhabu was unable to fulfill his obligations to his family. Chhabu's wife has become the household's only earner in addition to doing all of the household work, including feeding and bathing Chhabu. Chhabu's dependence on his wife and his inability to contribute to his family have left him feeling distressed and purposeless.
​
During the October surgical camp at CRHP, the skilled surgeons completed Chhabu's surgery and released the burn contractures and amended some of the bone damage that made his hand unusable. He will soon begin his physiotherapy at CRHP to bring movement back to his hand. Chhabu looks forward to his continued recovery, so that he can once again care for himself and his family.
---
Reshma Pawar
Reshma first came to CRHP with 65% burns across her chest, back, face, arms and limbs. She is a survivor of dowry burning; after her husband's family demanded additional dowry that her family couldn't pay, her in-laws burned her alive. After the incident, Reshma was abandoned by her family and not allowed to see her children. She lived full-time in the CRHP hospital for two years while she recovered. Depressed and abandoned, she attempted suicide twice during her first few months at CRHP.

Reshma's wounds were initially slow to heal, taking more than a year to close completely, which made her susceptible to infection. After years of rehabilitation and care, Reshma's injuries became stable, and all of her wounds healed. Although mobility remained an issue, she focused her attentions toward getting better, and improving her fine motor skills through art. Everyday, Reshma would spend time drawing, painting, practicing English, and helping CRHP staff counsel patients.

Reshma has now undergone two surgeries at CRHP's Surgical Camps so far which has given her mobility in her neck and chest as well as her arms. The surgery on her neck and chest allows her to now hold her head high and speak more clearly. It has also relieved the pain in the back of her neck and shoulders. Her second surgery has given her the ability to reach, carry, and lift again.

Now, Reshma has found the strength to find the positive in her situation, and attempts to better the lives of those around her. Reshma takes every opportunity to teach others about her challenge, and was even given the honor of raising the flag at CRHP's Independence Day celebration. At this event, Reshma bravely gave a speech to schoolchildren about gender-based violence. Reshma's biggest hope for the future is to "help suicidal people and collect funds for other burn victims." She is currently achieving this goal by counselling burn victims who come to the CRHP's hospital.

---
Reshma Salim Shaikh
Reshma is 14-years old and is from CRHP's Project Village Halgaon, 22 km from Jamkhed. She has an older sister in 10th standard and a younger brother in 5th standard. Her father is a driver in Mumbai, and her mother is a farmer and housewife. When she was 7-8 months old, Reshma was crawling around the kitchen and picked up a burning piece of coal in the oven. The burn caused contractures throughout her palm. Her family brought her to a private hospital in Mumbai when she was 10 for a surgery which cost 30,000 Rupees (USD 448). Following this surgery, she was admitted to the hospital for 1.5 months.

Unfortunately, the surgery in Mumbai did not completely fix the contractures in her hand, so writing with her right hand was still uncomfortable and painful. Because of this, she learned how to write with her left hand. She proudly says that she forced herself to become ambidextrous. Reshma and her family came to CRHP's surgical camp last year in the hopes of finally healing Reshma's injuries after many years of suffering.
​
During CRHP's surgical camp in January 2016, the surgeons were able to release her contractures with the use of skin grafts and keep her finger in proper alignment with k-wires. Since her surgery, Reshma's hand has been healing well. Her k-wires have been removed, and she is now able to move her fingers. She looks forward to being able to take computer and typing classes at school. Her dream is to become a computer engineer, and her favorite subject in school is the Indian Information, Communication, and Technology course.
---
Sarthak Madan
Sarthak is 14 years old, and attends school in Jamkhed where he is in the 9th grade. Five years ago, Sarthak was hit by a car and severely injured. He was bruised, and his wrist was broken. His family was terrified and brought him to a private hospital in Pune for surgery. The surgery cost about 5,838 USD. Unfortunately, the surgery was not successful, and his wrist bone grew outward in a unnatural way. His doctor wanted the family to return for a follow-up visit; however, the family could not afford to do so, and they were unable to have Sarthak's wrist checked by another doctor. Like many in this region, money has always been an obstacle for families like Sarthak's to seek proper medical care.

Sarthak's wrist bone continued to grow outwards from his arm and became fixed in a bent position without proper check-ups following his first surgery in Pune. Cold seasons brought extreme pain and suffering to his wrist and joints. Lifting things with his left hand was difficult. Classmates and peers constantly teased and bullied him. He was called names like, "The Broken Boy" and "Broken Hand," which made Sarthak feel isolated, lonely, and different.
​
He was lucky to have received his surgery in January 2016 at CRHP's Surgical Camp, as the surgeons would not have been able to fix his wrist if the surgery were postponed further. With his wrist making the first step towards recovery, Sarthak has gained confidence, independence, and happiness. He aspires to get a job in banking, specifically as a chartered accountant. ​His family members are also relieved and have called this a miracle.
---
Saniya Pathan
Saniya is a bright and bubbly child. She arrived at CRHP with severe burn contractures on her right side, hoping that CRHP's surgical camp teams could help. This past December, Dr. Lanzetta, renowned hand surgeon from Italy, did a finger transposition for 12 year old Saniya, giving her the ability to grasp and use objects. In February, Saniya received her final surgery, plastic surgery on her right ear. She remained in CRHP's Hospital for a week to recover and meet with Canadian hand physiotherapist, Nathalie Brisebois. Like all surgical camp patients, Saniya received free surgeries, pre-operative care, post-operative care, medicines, dressings, and physiotherapy. Saniya has now returned to her village to attend school with her twin sister. ​
---
Deepak ​
This curious toddler pictured above is two and a half years old. He was born with a birth defect that caused him to be unable to walk. His family, including his father who was a laborer, did not make enough to afford the more than $500 treatment from the hospitals in Pune and Ahmednagar. Because of their lack of means, they had given up hope of finding treatment that would improve the quality of life of their son, until they found the CRHP Surgical Camps. Here, they received surgery, and now this little boy has the freedom to walk around as much as he wants. The mother praised the surgeon, Dr. Paul Miniter, as a saint sent by god, and loves watching her son explore.

*The child's name in this story has been changed at his family's request.
---
Salim Sattar Shaha
Salim is 24 years old, and came to CRHP's Surgical Camp in hopes of receiving surgery for a congenital deformity that affected his left arm and leg. When he was younger, Salim said that he struggled because he wanted to be able to play with the other kids and be involved with his community. However, he was not always treated well by the other children and so he decided to quit school at 10
th
standard. Salim heard about the CRHP Surgical Camps from friends and saw billboards posted in Jamkhed.

He was operated on at CRHP in March 2017 and now comes to Julia Hospital to have his plaster casts removed and changed as he heals. His brother, a rickshaw driver, accompanies Salim and sits with him during follow up appointments, learning from CRHP doctors and nurses about how to help with his aftercare. Salim says that he is very happy with the outcome of the surgery, and he now has hopes to get a job and perhaps pursue more education.
---
---
Rashi Pawar
Rashi, a proud mother of two, was treated at Julia Hospital for old but extensive burns across her body. At first, when asked about the burns covering her arms, neck, and chest, Rashi told of a stove explosion during cooking. However, after ensuring that her name would remain confidential, the true story came out. Rashi was married at 15 years old and after having a son, she began to avoid sexual intercourse with her husband. As a result, he became suspicious of her character and accused her of being unfaithful. These accusations, and her husband's tendency towards drinking, led to violent quarrels. These fights became so common and violent, that Rashi would frequently take her son and stay with her mother and father.

One night, while her son was with her parents, their quarrel escalated. Her husband threw kerosene at her, drenching Rashi's clothes, the chair, and the clothes lying on the floor. He began screaming that he did not want her and that he should kill her. Rashi, crying and exhausted from the abuse and years of quarrels, grabbed the match and ignited the kerosene. As she, and the room around her burned, her husband realized what he had done, and he decided he would die with her, so he held her as she burned. Knowing her son would be parentless, Rashi pushed her husband away from the flames and wrapped herself in a bed sheet to smother the flames. Soon, her father-in-law appeared and rushed the couple to a private hospital. Her husband had minor burns on his arms, while Rashi suffered from burns on her arms, chest, neck and back. Her husband and parents helped to pay the two months worth of expensive hospital and medical bills, and her husband and mother-in-law stayed with her during treatment.

She paused here to breastfeed her daughter and smiled as she described her initial meeting with a member of the CRHP Mobile Health Team. The meeting came a few years after her initial burn treatment while she was pregnant with her second child. The mobile health worker continued to come talk with Rashi's family and worked with the local Village Health Worker, whose son today accompanied her to her checkup. Together they encouraged Rashi to come to CRHP for prenatal care and eventually for treatment of her burns from years before.

After giving birth, she attended CRHP's Surgical Camp, where the burns that caused her discomfort and limited her neck mobility were treated surgically. When asked about her home life, she smiled and said that though they still quarrel occasionally, she has seen a difference and still lives with her husband because of this improvement. Rashi shared that she felt like she was in her own mother's home while she was a patient at CRHP's Hospital because the people were kind and cooperative. At the end of her story, she smiled shyly and said she was happy and healthy.


*The woman's name in this story has been changed at her request to protect her privacy.
---
Powered by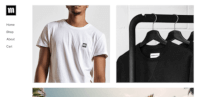 Create your own unique website with customizable templates.